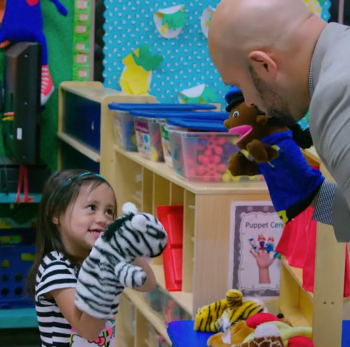 In our rapidly changing world, kids need to learn to think flexibly, creatively, and critically — mastering essential knowledge and the skills to apply that knowledge wherever their aspirations take them. Recognizing that reality, states across the country committed to new college- and career-ready standards that increased expectations for our students. Yet at the same time, gaps in access to opportunities like great teachers and challenging classes are leaving too many students, particularly students of color, behind.
Principals are the lynchpins to overcoming these challenges and addressing inequities, but they need new knowledge, skills, and support to succeed. In this webinar, held on Oct. 18, two of the nation's leading organizations in school leader development – New Leaders and The Leadership Academy —  share lessons gleaned from their research and work with principals who have led progress in moving all students toward college and career readiness. You also hear from sitting principals about the practices they have put in place in their schools and the results they have achieved.
Listen to the webinar recording here.
Presenters:
Sarah Rosenberg, Senior Director of Policy, New Leaders
Mary Rice-Boothe, Chief Access & Equity Officer, The Leadership Academy
Jill Grossman, Senior Director of Strategic Communications and Policy, The Leadership Academy
Reginald Landeau, Principal of MS 216 in Queens, NY
Leroy Gaines, Principal of Acorn Woodland Elementary School in Oakland, CA