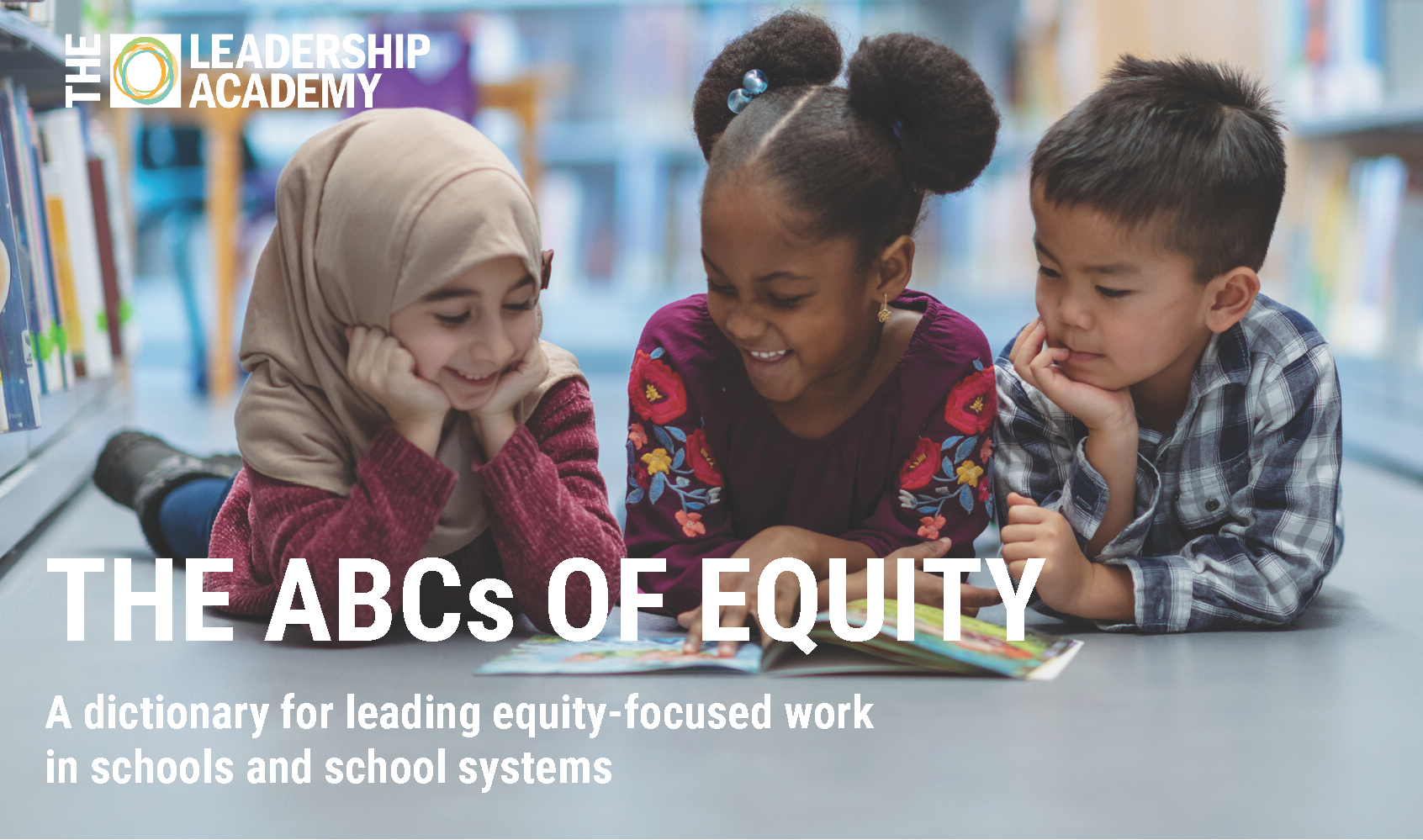 One of the critical early steps in leading equity-focused work in a school or school system is establishing a common language with your colleagues and community stakeholders. There are so many buzz words out there – equity, racism, assimilation. But jargon can be an enemy of change.
Here we offer some guidance on how we have come to define equity-focused language in our work, based on years of partnership with school and system leaders across the country. We typically use this dictionary as a starting point and encourage education leaders to work with their teams and communities to tweak the definitions to meet their needs and context. You can use these definitions to begin your own exploration into how you describe and define the work you are leading. Where we have borrowed definitions from leaders and scholars we admire and have learned from, we offer citations for you to explore.
Click here to access, share, and save The ABCs of Equity.