The Leadership Academy is thrilled to announce the appointment of former Governor and Congressman Bob Wise and UBS Financial Services Managing Director Jeanny Pak to the organization's Board of Directors. Wise and Pak join an esteemed group of leaders in education, finance, and law committed to supporting the organization's mission to build the capacity of education leaders at every level of the system to disrupt systemic inequities and create the conditions necessary for all students to thrive. Meet the full Leadership Academy Board of Directors.
"The next three years will be seminal in American education," said Governor Wise. "I look forward to working with The Leadership Academy to promote the leadership that will shape education."
"Equity in public education is vital for families and communities across New York City and the country," said Pak. "The Leadership Academy is committed to supporting and fostering leaders in public education, and I am thrilled to be a small part of their efforts.
Said The Leadership Academy Board Chair Jonathan Moses, "We are honored to have such esteemed leaders join us in our ongoing efforts to support and expand the reach and impact of this incredible organization. Bob's extensive leadership in government, education, and public policy, and Jeanny's expertise in public finance and her roots in education as a public school parent and former teacher will be a tremendous asset to The Leadership Academy."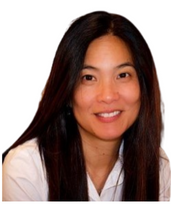 Jeanny Pak
Managing Director, UBS Financial Services
Jeanny Pak, Managing Director, is Head of the NY/Mid-Atlantic Group in Public Finance for UBS Financial Services. Jeanny applies her 20 years of experience in public finance to lead the firm's efforts in providing financial solutions to states and municipalities in the NY/Mid-Atlantic region to raise capital for vital public infrastructure and projects. Throughout her career she has worked closely with New York State, New York City and a variety of New York governmental authorities such as the Metropolitan Transportation Authority, Dormitory Authority of NY, Port Authority of NY & NJ, New York City Municipal Finance Authority, and Empire State Development Corporation.
Jeanny began her career in Public Finance at UBS (PaineWebber) and rejoined UBS in her current role in April of 2018. Previously, Jeanny worked at Bank of America Merrill Lynch, where she led the New York State effort. She also spent three years at Jefferies where she helped build out its Public Finance department. Prior to her career in public finance, Jeanny was an inaugural 1991 Teach for America corps member in Houston where she taught elementary school. Upon completing her TFA service, she joined the TFA organization headquartered in NYC where she worked to train, place and support corps members throughout the country and in NYC. During this time, she coordinated with the NYC Board of Education to help run the NYC regional TFA program placing corps members to teach in under resourced NYC public schools.
Jeanny graduated with honors cum laude from Cornell University and received her MPP from the John F. Kennedy School of Government at Harvard University. Jeanny lives in Queens with her three sons.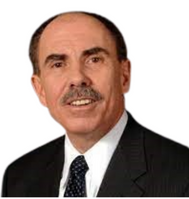 Governor Bob Wise
Former West Virginia Gov. Bob Wise has spent his career advancing education opportunities for our nation's students. He recently completed 14 years as president of the Alliance for Excellent Education (All4Ed), a Washington, DC–based national nonprofit that has become a national leader in advocating the policies and practices necessary for secondary school students to be ready for postsecondary education and careers.
Currently coordinating the development of the Global Science of Learning Education Network (GSoLEN), Gov. Wise's accomplishments include leading the development of Future Ready Schools®, a network of 3300 school districts committed to the effective use of digital learning to assist teachers and improve student learning outcomes. He recently launched a science of adolescent learning initiative to guide education policy and practice decisions. He works closely with school district, state, and national leaders for evidence-based systems-change that advances 21st century learning that meets each student's needs.
After serving 24 years as governor, member of the U.S. House of Representatives, and state legislator, Gov. Wise has become a prominent speaker and advisor on education issues and trends. He has advised the U.S. Department of Education, White House, and key state and federal policymakers. As governor and U.S. congressman, he focused on  improving financial aid for college and early childhood development.
Gov. Wise authored Raising the Grade: How High School Reform Can Save Our Youth and Our Nation. He earned a Bachelor of Arts degree from Duke University and a Juris Doctor degree from Tulane University. Working from Washington, D.C. and California, Gov. Wise  constantly strives to improve education opportunities for all students.